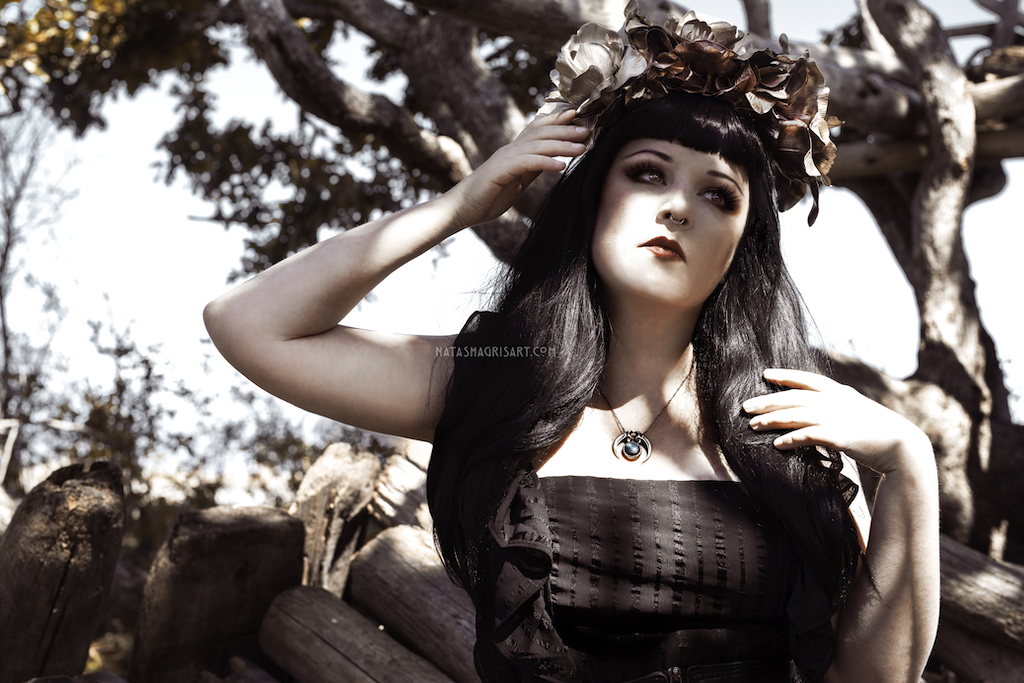 Natasha Gris is a Canadian photographer, retoucher, model, makeup artist, stylist, creative director and artist. Known for her gothic fantasy aesthetic and dark landscapes.
Bringing her imagination to life through the camera's lens.  Creating new worlds and celebrating the beautiful and bizarre. Inspiration comes from vintage fashion, surreal films, mythology, the macabre, music, movement and nature. She resides on Vancouver Island, BC in Canada.
Photography: Sarah Bowman. Model: Natasha Gris. Captured on Vancouver Island, BC, Canada.